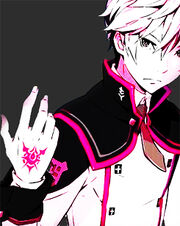 In the game,
Conception 2: Children of the seven stars
; there are various songs included but not all were credited apart from
Spicate
-for it being the opening theme and theme song. For most of the songs included, they only appear during certain events throughout the game or through certain interactions. Such as with the Heroines, you can listen to their theme songs through bonding communications.
For the lyrics, refer to this article.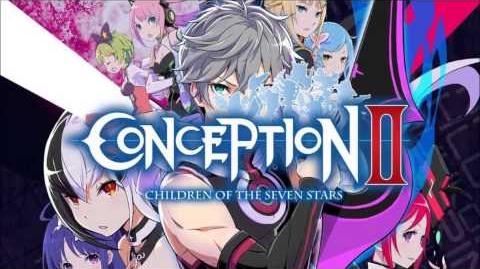 Spicate
or specifically
Spicate-seven coloured celestial sphere
is the main theme song of the game that comes available to see through
database
in the game. Including its animation, however there are no lyrics mentioned within it. 
As for the animation, it shows the Heroines weapons as well as one of the companies who created the game; Spikechunsoft. It then goes to the main character, briefly showing images of his past and the Heroines-including their names and weapons. Similary, it goes through some side-characters but who are prior to the main event through the game. 
Then, it moves onto the purpose of star children, creating and using them in dungeons. At the end, all the Heroines and God's Gift are facing one of the labyrinths, with the title of the game on screen. Specifically, Spicate is available through the begining of the game through title screen. 
Harvest Code
Edit
Harvest Code is one of the songs that usually appears through selections in Fort City. Such as formating star children, going through Heroines, weapons, equipment and so on. 
A Breath's Distance
Edit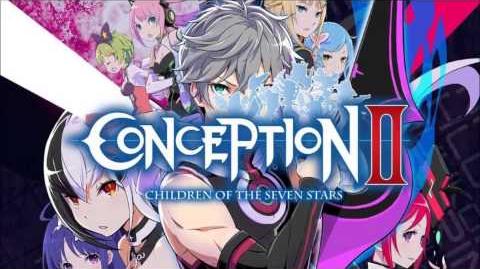 Is a song that occurs through classmating. The song is briefly included on the title screen on the 3ds when the icon is hovered over.
Congratulations!
Edit
The song 'congratulations on your new arrival!' is a song and announcement that appears after the star child is born. It happens after classmating as well.
Dungeon Battle 
Edit
During the entry of a dungeon and the appearance of a monster, this song occurs during the fight. There is no specific song title given to this song, althrough it appears in the original sound track.
Eternally holding your hand
Edit
This song only applies during the game when the credits come on screen and when the game is completed/ when a heroine's ending is finished/ when you choose an ending.