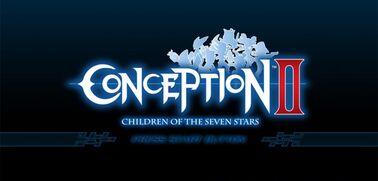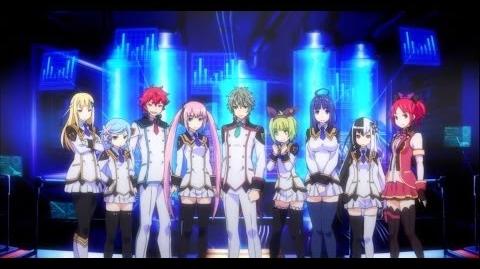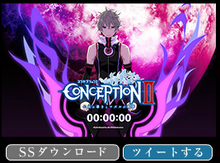 Who is your favourite Heroine?
PartnerShip Wikia's
Edit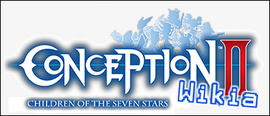 Welcome to the Conception Wiki
Edit
This is the English wiki for the PSP game Conception : Please Give Birth to My Child !! and its sequel for 3DS and PS Vita Conception II: Children of the Seven Stars developed by Spike Chunsoft and published by Atlus, who have also contributed by dubbing voices as well.
Conception is a series of role-playing games with dungeon exploration, turn-based battles, and certain "dating simulator" elements.
Characters
Edit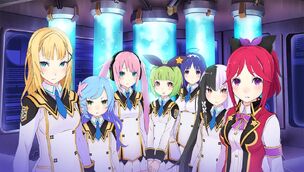 DataBase
Edit
| Character | Information about all of the characters |
| --- | --- |
| Item | Items available in the game. |
| Event | The Main Event and Heroine Bond Events |
| Monster | Enemies including bosses and monsters. |
| Quest | The Quests available in the game. |
| World Guide | Extra information of the game including background information. |
| Achievement | Gained by doing something specific within the game. |
Photos and videos are a great way to add visuals to your wiki. Find videos about your topic by exploring Wikia's Video Library.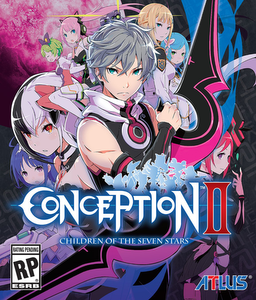 Ad blocker interference detected!
Wikia is a free-to-use site that makes money from advertising. We have a modified experience for viewers using ad blockers

Wikia is not accessible if you've made further modifications. Remove the custom ad blocker rule(s) and the page will load as expected.